I found a beautiful photograph of a Harris Hawk perched on a cactus and needed to make a carving out of his positioning.
He looked so stoic and cool sitting on this saguaro cactus.  Check out the photographers Flickr photostream here..  tons of excellent photos from Marzipan Bunny.
Here is a WIP shot of the carving..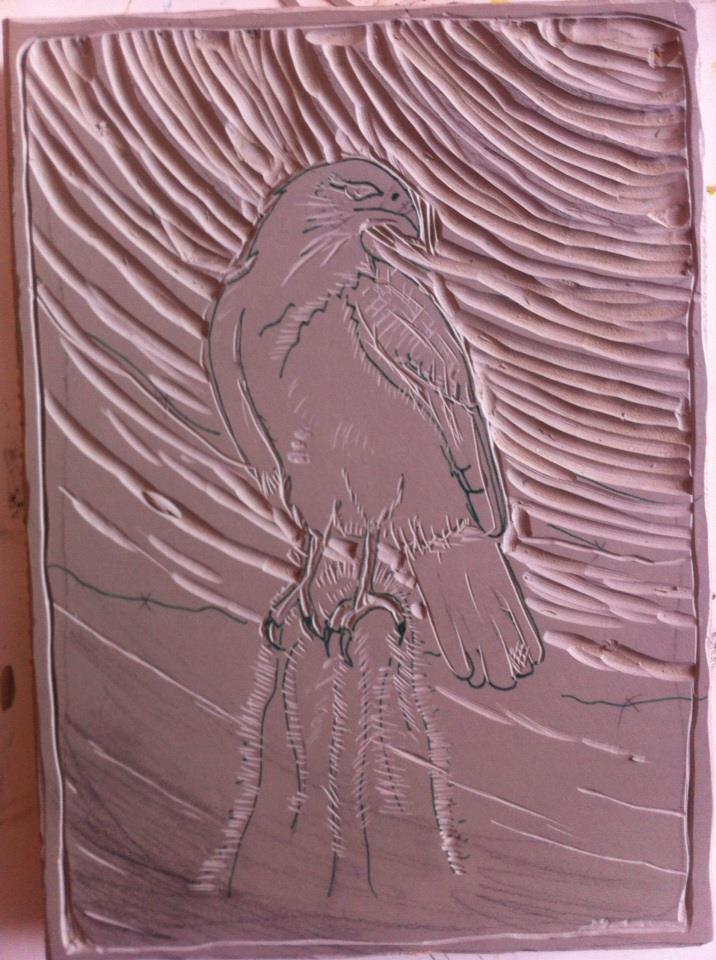 Here is the linoleum block after carving, coloring the rest green w/ marker, and the leftovers of the yellow ink I was using.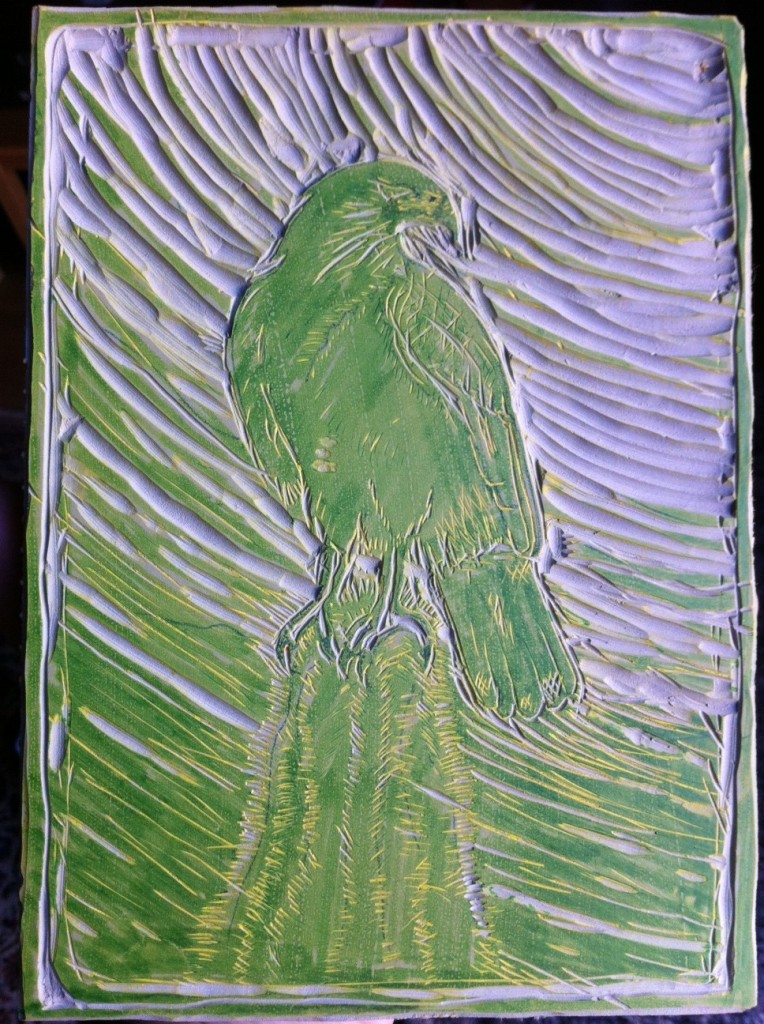 Here is a print on this cool blue paper I found…